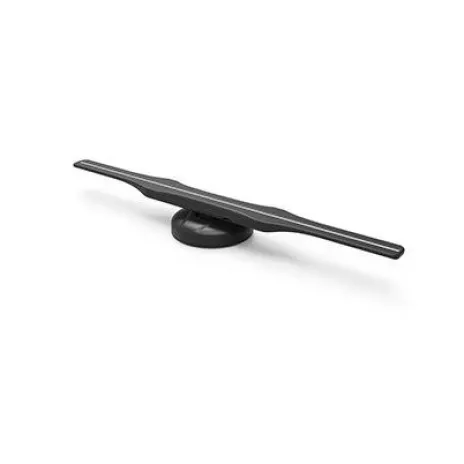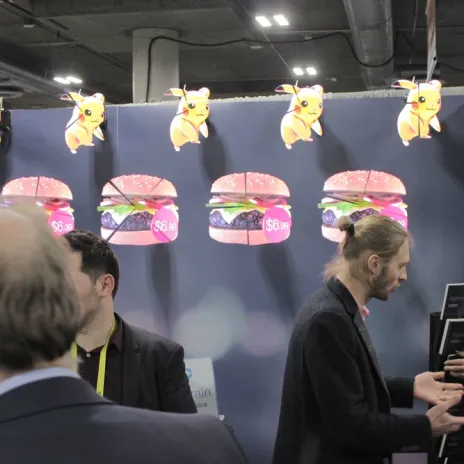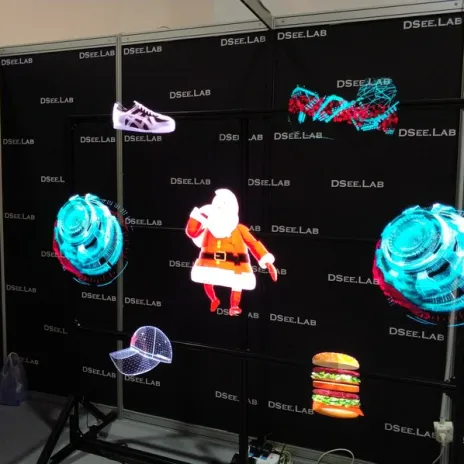 Dsee Lab Hologram Display 3D Dsee65

DseeLab
Description
Model name: DSee-65
What is included: 3D LED Fan, Remote controller, Power Adaptor
Size: 65 cm
Resolution: 512x512
Viewing Angle: 170
Color: full colour
Contrast Ratio: 5000:1
Brightness: 2000cd
Response Time: 5ms
Fan Color: Black
Power: 12V, 1.5A ( AC-100~200V and 50/60Hz power provided)
Capability: jpg, jpeg, gif, mp4, avi, rmvb, mpeg, and lots others.

Features:
*Can be controlled by PC, iOS, Androids
*Can set auto on/off from the app
*50,000 hours lifetime!
Figures represent the conceptual design.
Download PDF